Climb like Amanda Empowerment Journaling Craft Kit
Unleash your creativity with this inspiring journal set, a tribute to Amanda Gorman and her famous poem, The Hill We Climb. The kit includes a hardcover wire-bound journal, glitter pen decorative stickers, enamel paperclips, bookmark, washi tape, and inspiring stickers to help you express yourself and bring your poems, stories, and prose to life. Don't be afraid to let your creativity flow, everything you need to write like an award-winning poet is included.
Regular price
$29.99 USD
Sale price
$24.99 USD
Unit price
per
Sale
Sold out
FREE shipping on all US orders!
Additional Details

Consider this a starter kit for the world's next great poet. Beautiful words come easy when you have your very own custom journal. The uplifting journal and stickers were designed by illustrator Jessica Gaudin exclusively for Kids Crafts™. Decorate the signature journal using the stickers that inspire you and then get to writing! Go beyond words and use the paper clips and washi tape stickers to bring your poems and stories to life. Let your creativity flow and don't be afraid to express yourself.
What's Included?

Everything you need to write poems, stories, and prose like an award-winning author is inside. Each kit contains:
• 1 Hardcover Wire Bound Journal
• 1 Glitter Pen Decorative Stickers
• 3 Enamel Paperclips
• 1 Enamel Bookmark
• Washi Tape
• Stickers

Our Why

Kids Crafts™ believes every girl has the power to change the world. To us, crafts are more than beads, paint, or jewels — they're the tools that inspire girls to embrace their creativity and be whoever they want to be. 

By sharing the stories of female trailblazers, entrepreneurs, and creators we're showing the next generation of leaders that anything (and everything!) is possible.

More than just a "girl activity", Kids Crafts™ blends education, entertainment, creativity, and fun into a lifestyle brand for preteens. We build up girls by teaching them skills, helping them express themselves through art, and encouraging them to think outside of the box. 

Kids Crafts™ is a woman-owned small business and social impact is at the heart of what we do. We're proud to donate a portion of our proceeds to non-profit organizations that empower girls across the globe.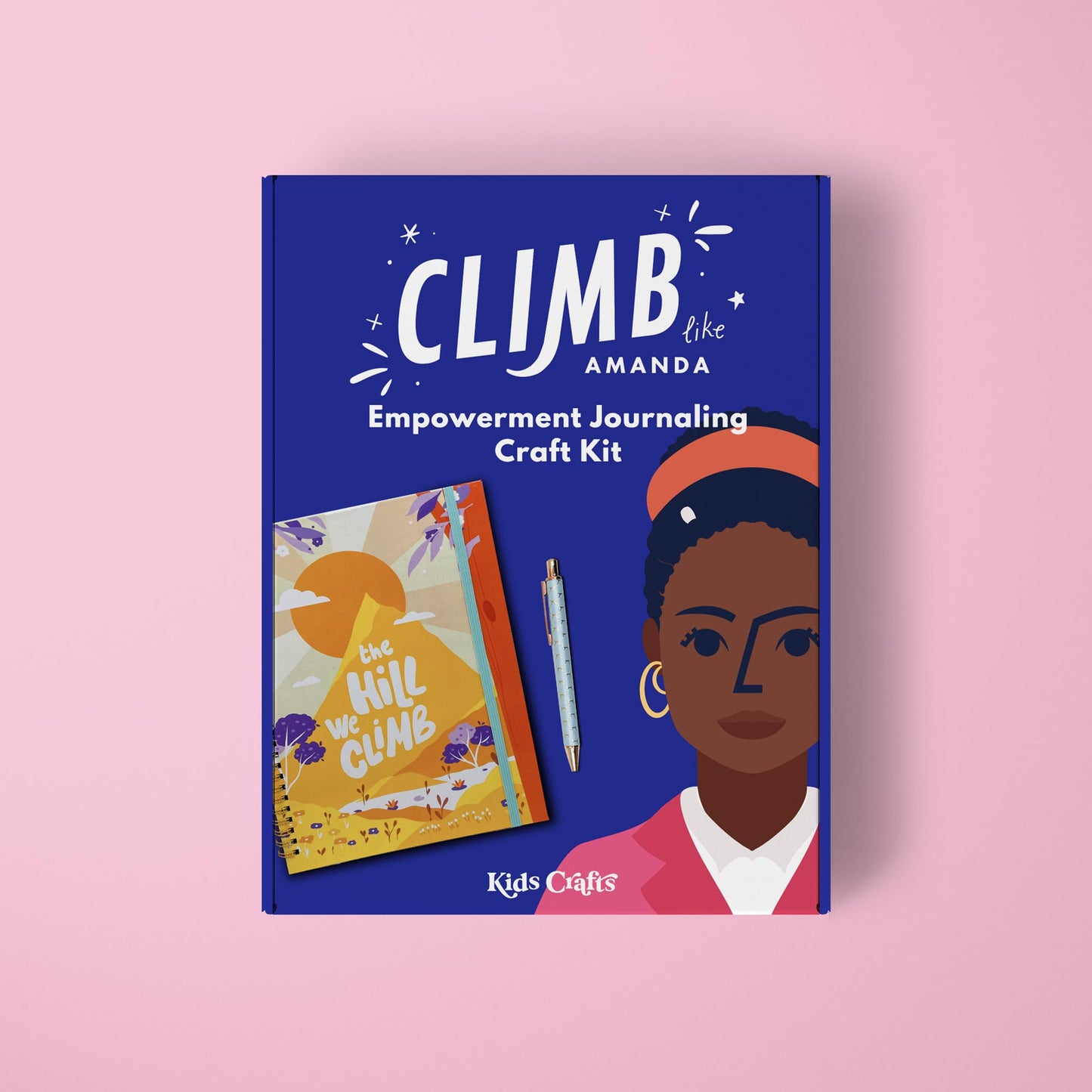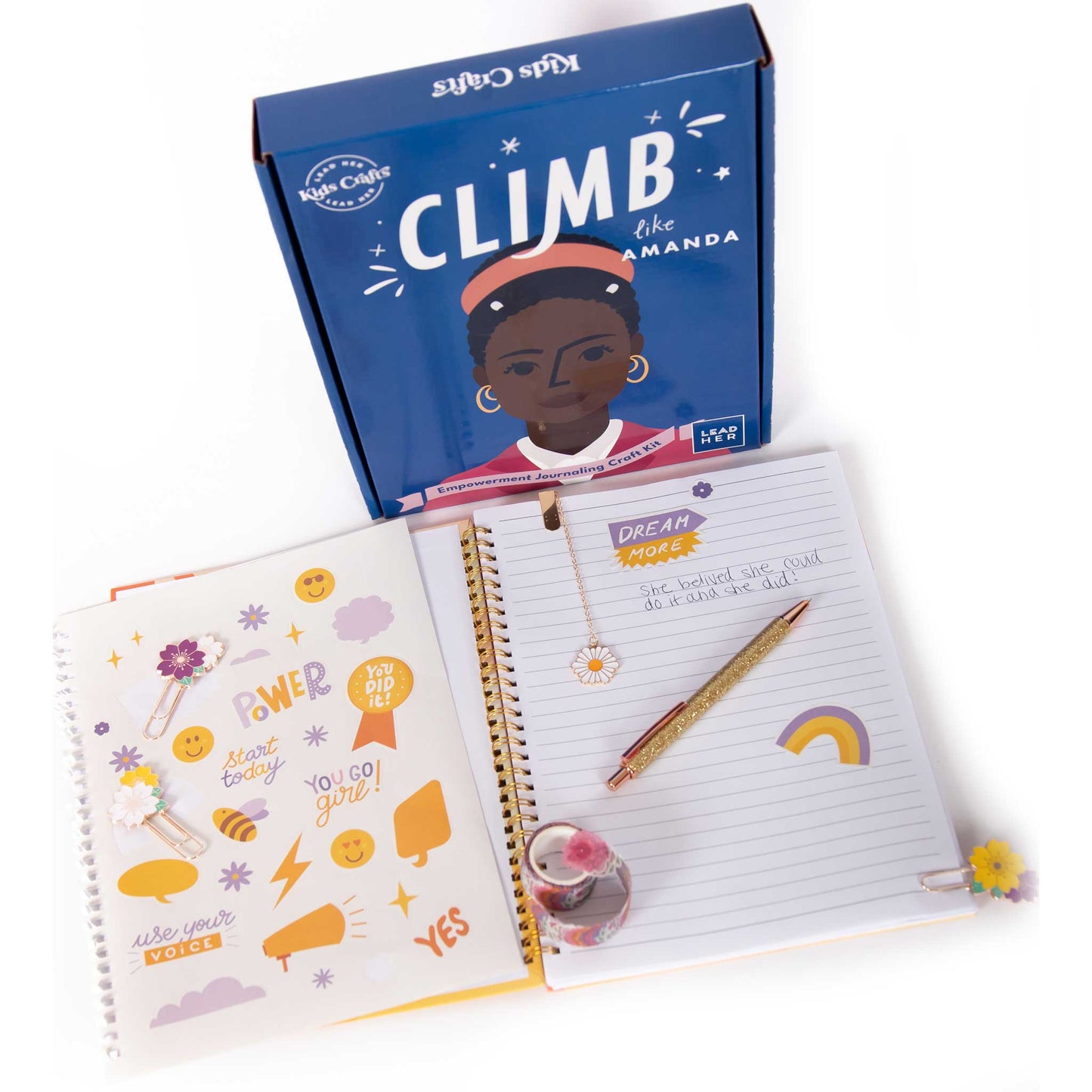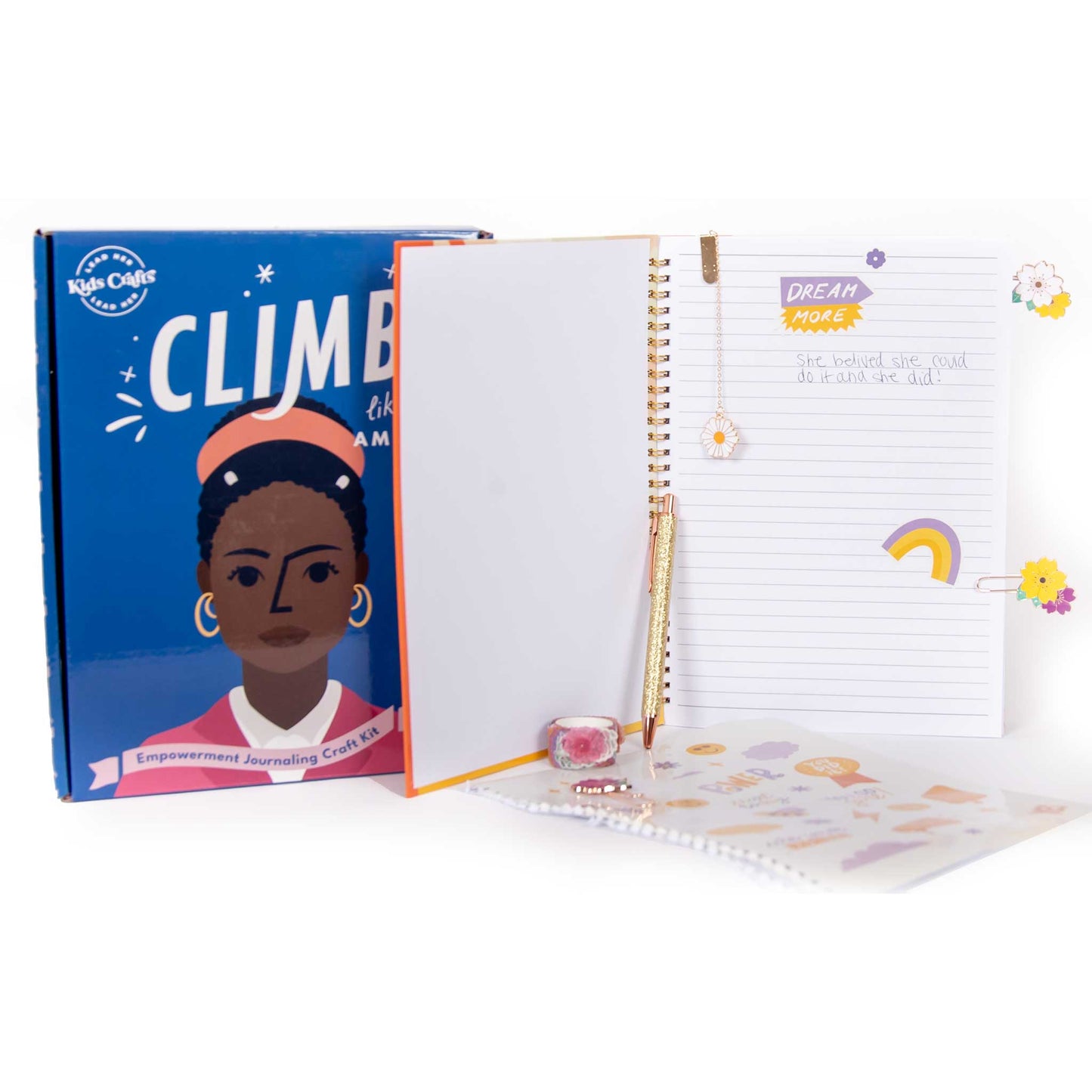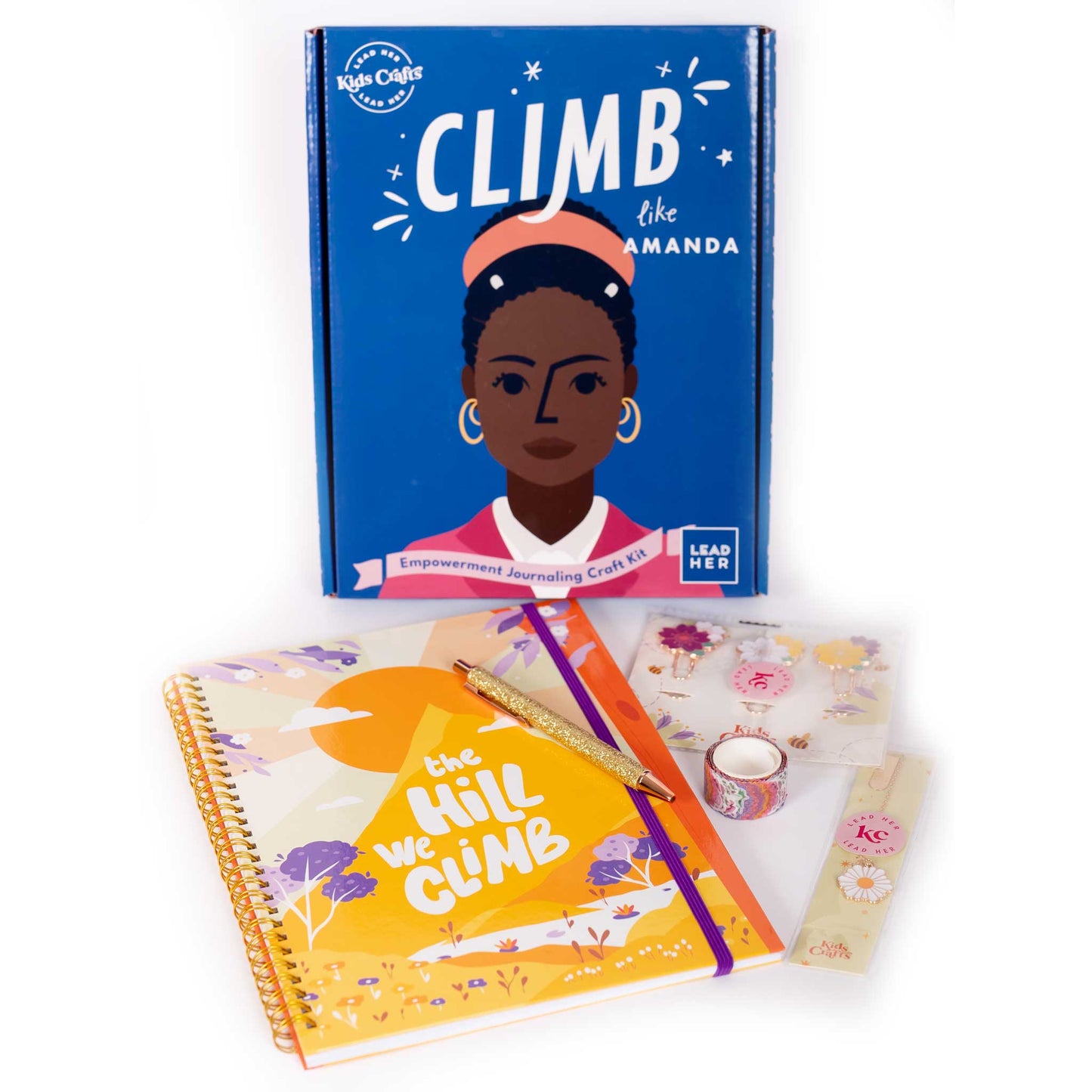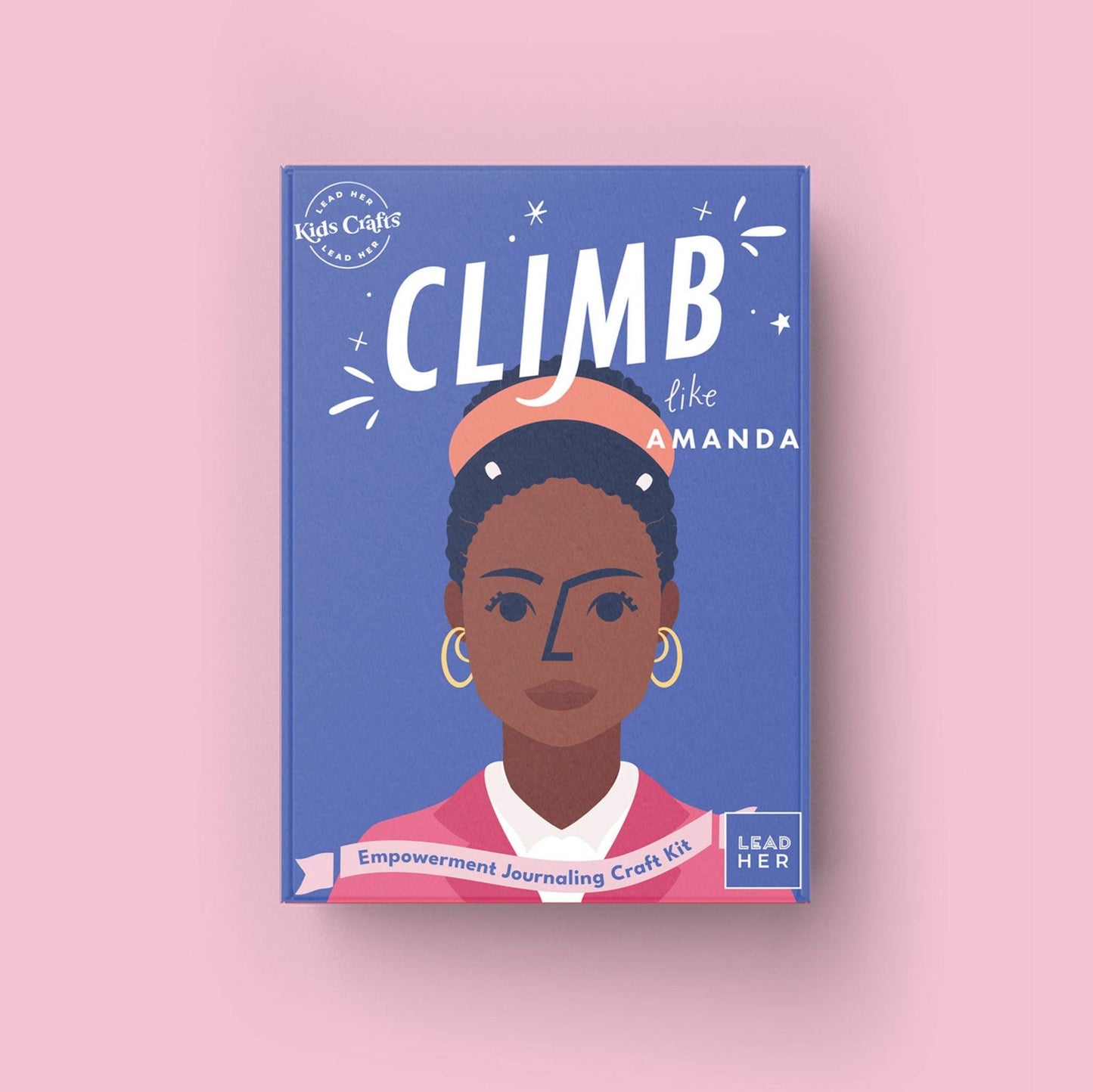 FREE SHIPPING + FREE RETURNS
★★★★★

Great product. My 10 year old loved it! She uses it for school every day.

- Tara

read more reviews

★★★★★

Perfect gift for an artistic 12 year old. She loved it!

- @rorohickox

read more reviews

★★★★★

I gifted this to my friend but the quality is amazing for the price I paid. kids love it. Thank you!

- Sara

read more reviews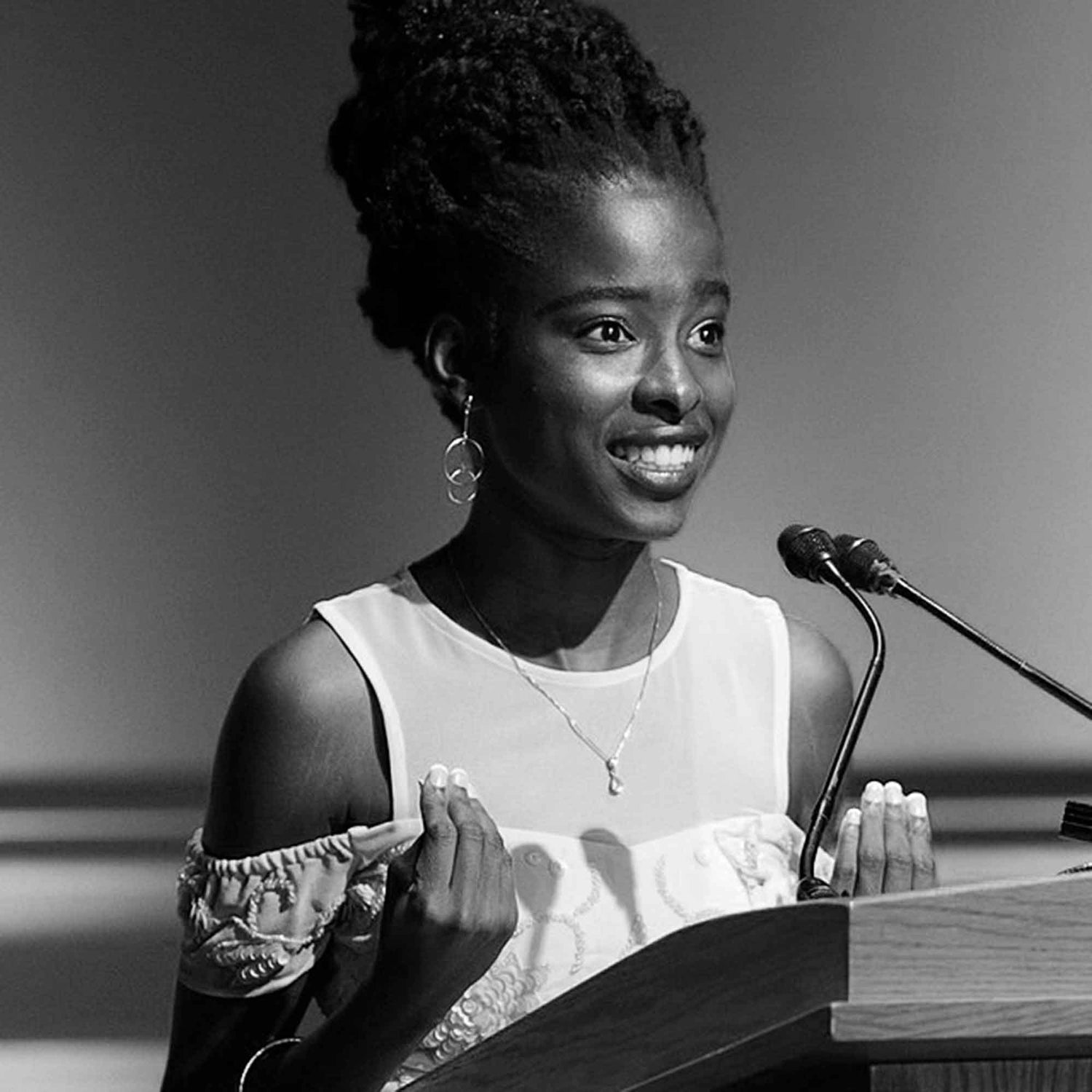 "Our people, diverse and beautiful, will emerge, battered and beautiful. When day comes we step out of the shade, aflame and unafraid."
Poet Amanda Gorman believes words are powerful. She isn't afraid to use her talent to call out injustice and fight for what she believes is right.
When she was young, Amanda had a speech impediment. But instead of letting it hold her back, it helped her CLIMB to new heights with her reading and writing skills. She fell in love with poetry at an early age when she realized how words can affect people emotionally. She wrote throughout her childhood and at age 16, Amanda was named the Youth Poet Laureate of Los Angeles.
Read More About Amanda Gorman
Why Kids Crafts?
Female Focused

Each LeadHER craft kit is inspired by a female trailblazer and includes an educational story.

Quality Materials

Our keepsake crafts are designed with quality materials and step-by-step directions.

We Give Back

Kids Crafts™ is proud to give back to organizations that work to empower girls across the globe.